Into The Belly: an exploration of embodied power


.
.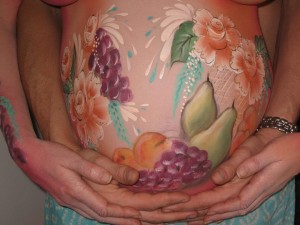 "I look upon it, that he who does not mind his belly, will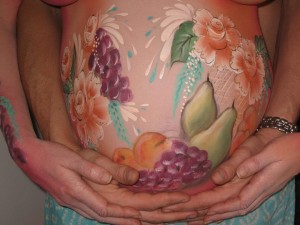 hardly mind anything else." – S Johnson
"The belly is the commanding part of the body" -Homer
Do you delight in your belly?
Do you feel the wisdom, creativity and power in your belly?
Are you ready to embody your full power?
Come join us to embody the power of your belly
and to joyfully celebrate and delight in that power
Using story sharing, music, movement, touch and laughter we will connect to our inner wisdom, power of our body, power of our belly and our sexual power
Held in the beautiful womb space of Shanti Shala Yoga and Wellness Centre
55 Pleasant Street, Plympton, Massachusetts 02367
On Sunday 28th April 2013

between 9.30am and 1.30pm (women only)
and between 2.30pm and 6.30pm (men and women)
the first immersion is for women only – to connect to the full beauty and power of your womb; the power to create and nurture life
♥ This is a space to heal the wounds amongst women ♥
in the second immersion men entering the space will be supported and held in a womb-space created and lovingly held by the women, where both men and women will explore and connect to the power of their belly; to their personal power and their sexual power
♥ This is a space to heal the wounds between men and women ♥
The fee for each 4-hour workshop is $75, or $50 if paid by 20th April 2013
and to attend both workshops the fee is $110, or $75 if paid by 20th April
You will help create a sacred space in which you can relax, open, heal, reclaim and support others to do the same.  You will be fully honoured & there will be no pressure to participate.
The workshop will be lovingly facilitated
by Gillian Alexander of Sacred Touch.
Further information about this and other events at
www.sacred-touch.co.uk/events

For further information please contact Denise by email
on dmlkapinos@gmail.com or by phone on 413-537-6284
*************
*************
During the day there will be two 4-hour immersions. In this first immersion women will connect to the power of their bellies, the power to create, to dance, to know, to intuit, to nurture and sustain life and simply to enjoy the bliss of being in our bodies. In this first immersion Gillian will hold a womb-space for the women who enter this space.
In the afternoon both men and women are invited to enter this womb space to explore the same. Women who stay on for this afternoon immersion will further explore their own belly power whilst also holding a womb-space for the men and women who attend only the afternoon immersion.
Our sexual power is our greatest power – it is the power to create life and it is the power to take that life. Our bellies carry the capacity for great creativity and to nurture new life. Our bellies can have the capacity for body wisdom, also known as 'gut instinct'. Many of us are not at ease with this power or this wisdom and so we disconnect from the mid-line downwards and in so doing reject this power and connection to our sexuality, our creativity and ability to draw on the abundance that is freely available to us. We do so by rejecting our bellies – how many of us are truly comfortable with our own bellies and reject them on the grounds that they are too fat, too thin, have too many stretch marks or whatever?
Many of us have also encountered challenging experiences earlier in life which we did not know how to engage and so have come out of our bodies and never come fully back into them. Much of my work with clients is to create a safe space within which to encourage them to come back into their bodies and we will create this space within the immersions, allowing us to come fully back into our bodies and to feel fully all that is available to our embodied self, such as the pleasure of touch and movement.
♥ Are you ready to step forward to help heal the collective wounds amongst women? ♥
♥ Are you ready to step forward to help heal the collective wounds between men and women? ♥
♥ Are you ready to step forward and heal these wounds within yourself? ♥
*************
In praise of a previous events:
"Thank you for yesterday. It was a profound experience. During the immersion, I had a deep meeting with my belly and now I appreciate its power and intelligence. Also during one of the exercises, I suddenly realised that I must relate to others using my heart and belly rather than my head!" ~ male participant (Into the Belly at Imbolc)
"Just short note to say thanks for hosting the event the other day. I found it nervous enough attending so your having the courage to host and lead such an event is quite an achievement.
I really enjoyed it , found it very helpful and am already putting some of those thoughts and insights from the day to good use. I'll be honest I wanted to turn and run within 5 minutes of arriving but am glad I didn't!" ~ male participant (Into the Belly at Imbolc)
"The morning session was woman only and, when you opened sacred space, I felt such a deep connection to all of the other women. I felt very honoured and safe in your Playshop and that gave me the confidence and will to explore my lack of relationship with my belly. Once I had accepted that it was safe to do so, that was when I could feel my healing beginning. I also felt that my healing and the power in my belly was helping other women – and not just those in the Playshop. It felt more universal than that. I heard myself asking 'why have this amazing power and not use it for good'?
A wonderful morning of music, tears, laughter, speaking, listening and support – all beautifully facilitated and organized by you Gillian, thanks." ~ female participant (Into The Belly)
"Gillian is very skilled at creating and holding a sacred space where people feel safe to go deep and share the parts of themselves that they keep hidden from the world. She was very present and caring at the workshop." ~ female participant (Into The Belly)