ISIS – Integrated Spirituality, Integrated Sexuality
–
Talk and Mini workshop with Leanne and Matt of Unique Tantra
.

.

DATE: …Wednesday 24th July
TIME: ….7pm – 9pm

PLACE: .Glasgow Buddhist Centre, 329 Sauchiehall St, Glasgow, G2 3HW

COST: …£15 per person if paid in advance/£25 on the door
.

Many of us come from cultures whose religious foundation tells us that we are separate from God, that we were born of sin and that there is only one way to connect with God. As a method of disempowernment this has left us with energetic imprints, belief systems and 'culturally acceptable' behaviour patterns that have repressed, suppressed and misused sexual energy for many generations.
Our work and our joy is to support brothers and sisters of all nationalities, religious belief systems and differing sexual orientation to heal any shame, fear or guilt they may have around their sexuality and discover who they really are as radiant, sexual, self-sovereign, spiritual beings walking this earth in physical bodies. It is time to return the sacredness to our sexuality.
Are you ready to evolve your relationship to your sexuality, yourself and each other, to move from friction based, goal orientated sex, that is so often used as a stress relief in today's society, into rejuvenative and transformative tantric love making? If so we invite you to join us for an evening of information and practical exercises to expand your horizon and consciousness to a new reality of integrated spirituality and integrated sexuality!
We look forward to meeting you in sacred space.
With Love
Matt & Lea
.
Matt and Leanne will also be offering Private & Confidential Healing Sessions
.

Matt & Lea both work with men, women and couples and are available for private shamanic and/or sacred sexual healing sessions in Prestwick  on Thursday 25th and Friday 26th July.  More about their session work can be found here.
Session times available are as follows:
Thursday 25th – 11am till 1:30 or 2pm (Matt or Matt and Lea); 3pm till 5:30 or 6pm (Matt); or 3pm till 4:30pm (Lea); 5pm till 4:30pm (Lea)
Friday 26th July – 11am till 1:30 or 2pm (Matt or Matt and Lea); 3pm till 5:30 or 6pm (Matt); or 3pm till 4:30pm (Lea); 5pm till 4:30pm (Lea)
Sessions may be one on one, one on two or two on two
£100 per hour – one on one
£120 per hour – one on two
£160 per hour – two on one
£200 per hour – two on two
.
Shamanic Energy Medicine
Einstein once wrote: "nothing can be cured on the level of which it has manifest", this is why working at the level of the blueprint/limbic imprint/luminous energy field is one of the most powerful and beautiful forms of healing available to us today.
Most sessions begin with a consultation that often leads into an illumination process to release any past trauma/step out of any old stories in order to make space for whatever the soul requires next which could include but is not limited to; fixed & fluid extraction, entity removal, soul/destiny retrieval, DNA activation and/or the opportunity to embody more of your consciousness.
Recommended session time: 1 – 1.5 hours
.
Ancestor Healing (similar to Family Constellation)
This process is orchestrated through Shamanic Sacred Drama.
Recommended session time: 2 – 2.5 hours
.
Sacred Sexual Healing Sessions
Beginning with a 20 – 30 minute consultation about your history, any issues you would like to address and the kind of session that may best serve your needs. Creating a safe and sacred container and proceeding with energetic and physical part of your session.
Methods & techniques that may be employed . . .
-Illumination Process (clearing the blueprint)
-Trigger-point massage (full body dearmouring)
-Vagina and cervix dearmouring
-Prostate, penis and urethra dearmouring
-G-spot massage and female ejaculation
-Anal release work for men and women
-Sensitive massage to arouse sexual energy
-Throat chakra opening-Self-pleasuring and orgasm coaching
-How to separate orgasm from ejaculation
-Blue ball syndrome solution
Recommended session time 2.5 – 3 hour
.
Leanne and Matt – Unique Tantra
.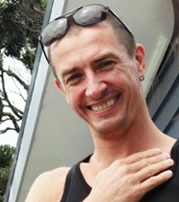 Matt Sinbad
Matt's spiritual awakening began in 1997 when choosing between life and death he was guided to find the answers to . . . "what is love and what is tantra? This event marked the beginning of a 15-year experiential journey into tantra, sacred sexual healing and the meaning of love . . .
The foundation of his meditation practice comes from the lineage of Advaita Vedanta while his sexological bodywork and healing techniques are based on years of experience through the schools of Mantak Chia, Barry Long and David Deida. Thanks to German midwife, Silja Rehfeldt Matt has mastered the art of Sacred Sexual Healing with his internal bodywork for women.
Matt and Lea work very intuitively with each unique individual blending their shared gifts of Shamanic energy medicine and Sacred Sexual healing to help their sisters and brothers obtain sexual freedom and personal empowerment.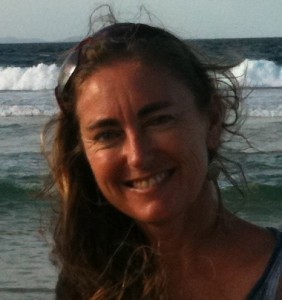 Leanne Edwards
Originating from New Zealand Lea is an ordinary person who leads an extra-ordinary life. A journey that began 24 yrs ago, has taken her around the world and back again. From a background in banking and hotel and catering she has led overland expeditions throughout Asia, Africa, Middle East and South America and worked with indigenous communities in Wildlife Management and Conservation in Zambia and Ethiopia. This journey has taught her much about human nature and life on earth while providing the foundation for her own journey home; a journey home to herself.
Having consciously began her own healing journey in 2003, Leanne retrained herself in the world of holistic health and healing and began practising Reiki, Karuna-Ki, Polarity Therapy, Bach Flower Essences, teaching Yoga and the Five Tibetan Rites, Shamanic Energy and Sacred Sexual Healing.
She now walks the world as a Shaman, Tantrika, Earthkeeper and Lightworker conducting shamanic and tantric workshops offering private healing sessions, live-in holistic life consultancies, facilitating Earthwalk gatherings, leading Spiritual Journeys to the sacred sites on our planet and inspiring others she meets along her way to fully engage in life on earth in a physical body. www.earthwalkproject.org
.
.
Sacred Sexual Healing Retreats – European Tour 2013
.

Awakening The Sacred Body: Sacred Sexual Healing through Shamanism & Conscious Touch – 'Return to Innocence'

.
Monday 29th July till 4th August
near Blairgowrie, Perthshire.
.



A one week retreat integrating sexuality and spirituality specifically designed as a unique opportunity to learn and apply shamanic energy medicine practices combined with physical and energetic sacred sexual healing techniques.  Clearing the energetic imprint of previous trauma and programming from this life and/or others and integrating it on a physical/cellular level is essential for us to recover our freedom and birthright as radiant sexual beings walking this earth! More information here.
Part II : Deepening The Sexual Shaman
19 – 25 August – Skeppsudden, Sweden
Link to the Deepening the Sexual Shaman FB events page:
https://www.facebook.com/events/460712903999880/?ref=ts&fref=ts
Please feel free to contact us by email or via Facebook message should you have any questions or wish to make an appointment to meet in sacred space.
With Love
.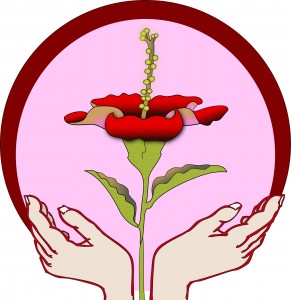 For further information please contact Gillian by email
on gillian@sacred-touch.co.uk or by phone on 07913 906 343,
or see www.sacred-touch.co.uk/events
We're so looking forward to sharing space with you!
.
.


.

UNIQUE TANTRA
'where sex & consciousness meet'
info@uniquetantra.com
lea@uniquetantra.com
www.uniquetantra.com