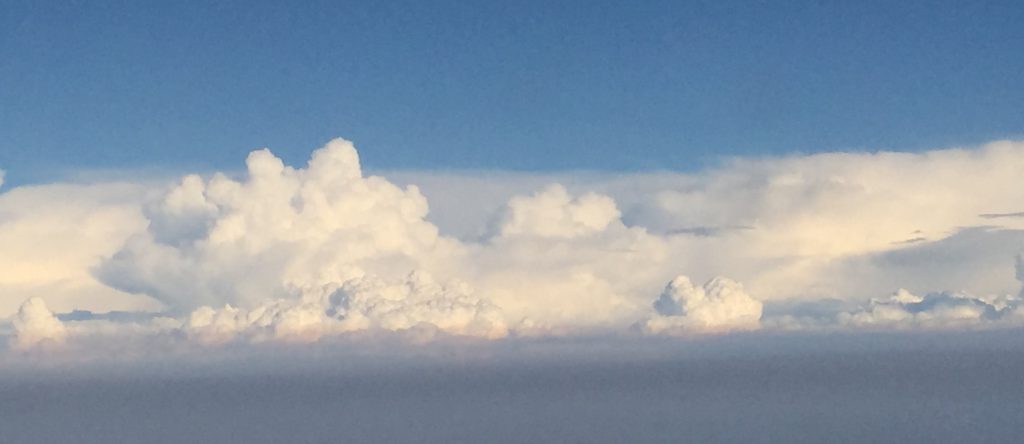 Know Thyself, Know Existence
.
How would it be to feel that you are truly at the centre of your universe?
How would it feel to know that you are intimately connected to yourself, to all others, and to All That Is?
How would it feel to know that you are embodying your full potential?
How would it feel to feel calm, regardless of what else is unfolding around you – to have that sense of 'I've got this' regardless of what 'this' is?
Why work with me?
I have a great deal of knowledge to share, and now seems to be the time for me to share this.
I have been functioning as a shaman from birth and have experienced as part of my normal many things that seem to be seen as extraordinary in the wider world.
I have an ability to merge with all, from mundane articles, to animals, and other people, to the earth, galaxies, to All That Is.
I believe we all have this ability to merge, though most have deeply forgotten.
And most have also forgotten Who They Are.
I carry an inherent capacity for alignment, and so when anyone or anything is merged with me, they attune to that capacity to align – wounds heal, pain alleviates…
When we merge, all that are merged together have access to the wholeness of each other who merge with them, including each other's abilities.
We are each sovereign beings, with immense ability and capacity to manifest and bring into being a reality that is nurturing and supportive. We do not have to carry pain or illness, as these are simply signs of misalignment.
I don't believe that I am teaching, rather simply supporting you to remember that which you have forgotten, and knowing that we are each an extraordinary being. I am highly adept at spotting what is going on way beyond the seen, and devising tools to support you to support yourself.
This online group allows me to support you over time. For those of you who have worked with me before, you will know that I work with you from the time that you commit to work with me till the time we complete our work together. And I have the capacity to work effectively across time and space, making location less of an obstacle.
Why this time?
I doubt I need to say to you what extraordinary times these are. For those of you who are energetically sensitive, you will most likely have been sensing the massive energy influxes that have been coming in past months and that seem only to intensify. Some of you may also be experiencing burgeoning hopefulness that almost seems at odds with what is 'supposed' to be happening. And many are experiencing pronounced physical symptoms as our bodies adjust to a new reality.
Is this for you?
Do you have a sense that there is more than what you have been told life is about?
Do you sense you are way more than the restrictions placed upon you in your culture?
Are you ready to remember all of who you are?
You may also sense magical abilities, or simply ability beyond the restriction of what we are taught is possible.
If you are absolutely ready to step fully into your power and potential, and walk through fires that may lie in your path, and use the fire to transmute any blocks, then this membership programme is for you.
What you will get as a member:
One group call per month, held on the 7th of each month. This call will run for roughly 90 minutes, and will include a space for sharing of tools to support you, and some energetic/shamanic practice to realign your physicality and psyche. And there will be some time for questions and sharing within the group. This will be an active, embodied process, rather than a talking circle.
Access to a private Facebook group in which you can post questions, and share resources amongst each other. I may be able to answer some questions there, or else we can bring things into the monthly group session.
Access to a growing bank of videos that I will be recording and posting on Vimeo (password protected), including topics such as Embodiment practices, and Shamanic Merging.
A reduction on my standard rate for one to one online sessions, currently charged at £120/hour. The rate of reduction will vary month to month and be notified prior to each month, but usually somewhere between a 5% to 15% reduction. For the month of June 2020, the reduction is 20% off all online one to one sessions (taking it down to £96/hour). These discounts may also apply to some events.
And, for the months of June, July and August 2020, an extra gift to you
A one to one Soul Alignment mini-session (10-20 minutes long – each worth £20-£40). This will allow you a monthly 'tune-up'. It is not designed for deep soul work, so if you need that, please do book a separate session, but this mini-session will keep you 'ticking over', and especially if you have a regular practice it's a great way to keep you feeling centred.
Depending on numbers, I may also extend this beyond those months …
And for the first few folks to sign up (and pay) for annual membership, I am also gifting you:
A 30-minute online session. (You can extend this to a full session, at the additional charge).
At the end of 2019, I envisioned holding gatherings at the time of the eight Celtic Festivals throughout the year, the first of which I held at an incredible venue on the Isle of Bute at the time of Imbolc. By the time of the Festival of Ostara, we were in lockdown, so I held an online gathering, which had magic of its own. And our Beltane event was powerful. I do hope that we will be able to gather in person for some of these Festivals later in the year, and members of this group will have priority to book the very limited places for these incredible and powerful events. I may get more inventive as to how to hold space across the ether and you will always have priority on bookings for all events.
The real value for you in this, is being able to connect with me over time. You will find that it's quite easy to energetically check in with me – and, whilst I'm obviously not available 24/7, it's still quite surprising to my mind how much can easily be realigned for someone by a quick check in like this
Cost:
All this for as little as just over £20 per month …
If you pay annually (till 31st August 2021)
Membership is only £250 (equivalent to £20.83 per month, and a potential discount of more than £300) – currently this is $325 and €285, but you will need to check rates when you pay and ensure equivalence.
This annual membership offer is only available for those joining before the end of August 2020, but your annual membership will always end on 31st July 2021, so don't delay
Or if you would like to pay ahead for six months in one payment (September to February inclusive)
membership is only £180 (equivalent to £30 per month)
The six-month membership offer is available till February 2021 (though please be aware that all memberships complete by 31st July 2021).
And for those who want to try a month at a time, there is a monthly membership of £45, but do be aware that one of the biggest benefits to this programme is working with me over time, and you also miss the opportunity of annual membership that way.
Should you join mid-month, please be aware that this will still count as your first month, so it's well worth joining on the first of the month, though if you are planning on taking up the annual membership August is the last month this is available and benefits far outweigh even the 6-month option. 
Please do contact me to discuss and to get payment details.
Once I receive payment, you will be sent a receipt, and confirmation of your membership period, and what is included in your membership.
For further information, or to discuss, please contact Gillian by email at gillian@sacred-touch.co.uk
Thank you for being all that you are …