The Weave: an exploration of gender
.

.
Whatever our belief system, we have come into this 'lifetime' in a body that would be generally recognised by others as either a man or a woman.  This has an impact on our experience of living within a society which has stereotypical views about anyone who has this body shape.   We each have our own experience of being in this body within these stereotypes of our society, and especially within a society which advocates two distinct genders.  This is a day to allow you to more fully explore what that means for you; what is your experience of being a 'man', or a 'woman'; and how does this impact on your interactions with others.
We will use indoor and outdoor space to explore our connection to gender of Self and Other in various roles.  The day will not be be gender matched but you are invited to book as an individual to bring a friend who would like to work together for the day.
"When men talk about the agony of being men, they can never quite get away from the recurrent theme of self-pity. And when women talk about being women, they can never quite get away from the recurrent theme of blaming men." ― Pat Conroy, The Prince of Tides
This will be a day to explore how we experience being in the body that we inhabit & in the gender we percieve ourselves to be & how we relate to each other when we come together
as Parent to Child
as Warrior to Warrior
and as Lover to Lover
Using story sharing, music, movement, touch, laughter and connection to the earth we will connect to our inner wisdom, and to wisdom of each other, to explore who we are in the body we inhabit, our concept of self, and how we relate to others of other gender.
Held in Yogasarvasya, Studio 8, Mansfield Park,
22 Mansfield St, Glasgow, G11 5QP
On Sunday 30th June 2013
between 10.30am and 6pm
The fee for the day for an individual is £70 or £35 if paid by Wednesday 26th June
Or for two booking together is £90 (£45pp) or £60 (£30pp) if paid by 26th June
You will help create a sacred space in which you can relax, open, heal, reclaim and support others to do the same.  You will be fully honoured & there will be no pressure to participate.
The day will be lovingly facilitated by Gillian Alexander and Dimitris Kozikopoulos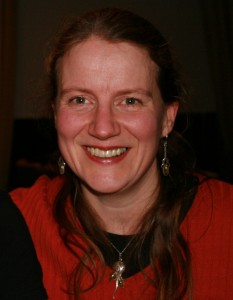 Gillian has been facilitating the Sacred Heart Tantra Group meetings, events & organisation in Scotland for four years and delivering workshops for three of those years.   Her background is mainly in health service facilitation & management and as a masseuse and Dakini.  She is an artful solution finder, motivator & inspirer of others, leading by example in living in her passion and embodying female power.
.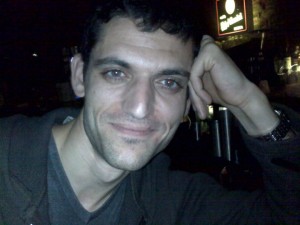 Dimitris is a seaman & a naval engineer.  He is an active member of The Mankind Project where he has developed a passion and skill in men's work.  He is currently studying for a Diploma in Counseling.  He very comfortably embodies his masculinity and can hold space for others to do the same.
.

.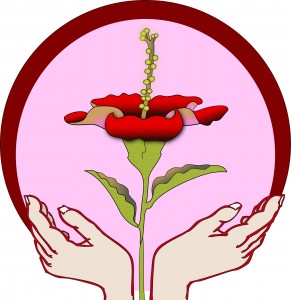 For further information please contact Gillian by email
on gillian@sacred-touch.co.uk or by phone on 07913 906 343,
or see www.sacred-touch.co.uk/events
We're so looking forward to sharing space with you!