.
Awaken to the Sacred


..
Return to Innocence

.
.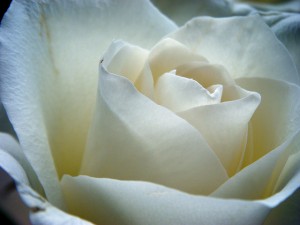 You are lovingly invited to this one-week retreat and into this space of transformation, of integration, of remembering and reclaiming.  A retreat specifically designed for everyone, individuals and couples of all sexual orientation are welcome . . . . this retreat is suitable for absolute beginners, those seeking an opportunity to further their own healing and/or tantric practice as well as practitioners who are interested in expanding and deepening their gifts.
There are a total of 7 participant places available and it is expected to book out fast, so do contact Gillian as soon as possible if you are interested.
.
In the beginning, when we were whole, and complete and innocent, and wild, and we knew our own power and the perfection of all …
Then came life, and parents and other people …
And, as we were taught what to believe, we forgot who we are; we forgot our power; we forgot our connection to God and Source and to all things; we forgot about the purity and the power of our sexuality ….. and we forgot our innocence …..
We learned shame and doubt and fear. And we became compliant ….
This is an invitation on a journey of remembering.   It is an invitation to remember our own power, and wisdom, and wildness, and to rediscover our Innocence.
Do you know who you are?
Do you know where you are now? Do you know where you are going?
Do you know your own truth? Do you feel you can share your truth with any person?
Do you understand your own desires?
Do you know what feels good to you?
This week will be an opportunity to explore who you are, and how you relate to yourself, to others and to the world around you. It will be an opportunity to explore what your current reality is, where your desires direct you and how you may find that place. It will be a week to uncover your potential as a fully integrated and powerful being and to explore how you may express this in the world
This is a unique opportunity to learn and apply shamanic energy medicine practices combined with physical and energetic healing techniques.
Have you had those moments, whilst alone, when all the story falls away and you are left only with the purity of truth? Sometimes this happens when we experience a very strong event, such as severe illness, or a 'near-death' experience, where we have 'our life flash before us', or we simply find that place of peace where we allow it in. Or you may have experienced it with another person, when you both allow your story to fall away and you allow each other to see who you truly are.
If you have ever experienced this then you will know just how powerful and precious this experience is …..
Clearing the energetic imprint of previous trauma and programming from this life and/or others and integrating it on a physical/cellular level is essential for us to recover our freedom and birthright as radiant sexual and powerful beings!
This is a time when that what is not true is beginning to crumble and fall away. The stories and the drama … This week will be further easing this process and nurturing and fanning the flames from the core embers once that-which-is-not is cleared away. In this week we will be exploring and engaging and remembering various techniques to shed the story and find this place of freedom and truth….
Do you feel understood by your partner?
Do you know what your own needs are?
Are you aware of blocks? Are you aware of physical numbness?
Are you able to create what you desire in your life?
You are invited into this beautiful setting to peel back the layers, and to discover your full potential, your beauty, your truth and your flow whilst held in a safe and sacred space…
During the week we will begin to shed our fear, distrust, and doubt; our separation, and isolation. We will shed the anger and rage and learn tools to process our emotions as they arise. We will begin to shed the layers of protection and armour we have built to protect ourselves and keep our secrets hidden. We will learn to walk in awareness and to walk between the seen and unseen worlds. We will shed light on shadows and reclaim lost parts of ourself. We will step fully into embodiment and engage with the greatest gifts our body allows us.   And we will begin the journey of that our powerful, wild and innocent soul chose for this body we live in.   ……
The week will be facilitated in a safe and sacred space held by Gillian Alexander of Sacred Touch.
Details of the course content and arrangements will be made available shortly. For further information about the training contact Gillian.
The retreat will be held near Edinburgh, in the Heart of Scotland
starting at 10:30 on Tuesday March 19th and finishing at 14:00 on Sunday March 24th 2019
Your full investment is £1490, including £890 for all tuition, coaching & mentoring, & £600 for all food (vegetarian meals cooked with love) & very comfortable shared accommodation.
Your place is secured by payment of a non refundable deposit of £600 and an special rate* of £1290 is available for those who complete payment of the deposit earliest.
Payment plans are available and special options for those who pay in full.
To book contact Gillian at gillian@sacred-touch.co.uk or by phone on 07913 906 343.

There is a further discount for couples participating together and paying the deposit no later than 31st January 2019 .

Any cancellations must be made by email preferably stating reasons. Once payment has been made the following refund policy shall apply: The deposit of £600 is non refundable. Cancellation 8 weeks prior to event – refund less deposit mentioned above unless participant has someone to take their place. Cancellation 6 weeks prior to event – 50% refund less deposit unless participant has someone suitable to take their place. Thereafter and failing obtaining a suitable replacement participant all fees will be forfeited. This is unless the event is fully booked at which time full refund will be given less administration fee.
.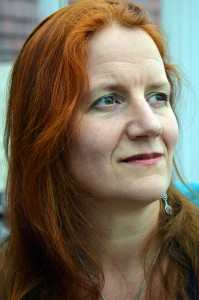 The retreat will be lovingly facilitated by Gillian Alexander.
Gillian has been facilitating training for almost 30 years. She has facilitated the Sacred Heart Tantra Group meetings, events and organisation in Scotland since she cofounded it early in 2009. Her background is mainly in science and research (she holds a BSc in Biochemistry and a Masters in Public Health Medicine), in health service facilitation and management and as a shaman, masseuse and Dakini. She is an artful solution finder, motivator and inspirer of others, leading by example in living in her passion and embodying her power. She has studied extensively with some international leads in shamanic practice, though mostly learning from her own ancestral lineage and from the land. She has also studied extensively with Shakti Malan in healing sexual trauma and has taken part in a wide range of training in Tantra, Sacred Sexuality, Sexual Healing and Shamanic Practice, including ISTA (International School of Temple Arts) Sacred Sexual Shamanic Practitioner training.
.
.
.
A week of awakening to the sacred….

.
During the week we will explore many different tools to shed conditioned, inherited and learned patterns and to truly embody your power and your brilliance
This program is an outline and some content may change to reflect the interests and pace of the group.
.
.
.
How to prepare . . .
Please come with an open heart, an open mind, a sense of humour, a sense of adventure and most importantly the intention to be fully present! .
When to arrive . . .
Each day begins at 10am and concludes between 5 and 6pm with approx 1 hour lunch break. Practical Exercises may extend into the evenings. Please arrive each morning 10 mins before the scheduled start time. .
What is provided . . .
A safe and sacred space for magick to happen. Meals, Accommodation, Tea, & Drinking Water .
What to bring with you . . .
Loose comfortable clothes that you feel good in, temperatures may vary so bring layers. We will be sitting on the floor, dancing, moving and breathing . . . .
You are also encouraged to bring:
a journal/notebook and pen
special back support if you need it
yoga mat
musical instruments
sheet blanket/duvet/sleeping bag
massage oil   .
What is required of you . . .
Your full participation! .
Accommodation . . .
Included on shared basis.
Meals . . .
Three organic, vegan meals a day are provided. Please advise of any special dietary requirements at time of booking. .
Booking:
Gillian – gillian@sacred-touch.co.uk .
Maximum group size: 12 (7 places currently available) .
Method of Payment . . .
Either by bank transfer or credit or debit card (contact Gillian for details) * Please ensure that all bank charges are deducted from your sending bank so that the full amount is received in GBP, and an admin fee applies to card payments..
Private Sessions . . .
Gillian is available prior to the retreat for Private Shamanic Healing Sessions and/or Sexual Healing. Single session woman Single session man Couple sessions Sessions may be one on one, one on two or two on two.£100.00 per hour (one on one or one on two) £180 per hour (two on one or two on two – Gillian and a colleague) For more info regarding private sessions and consultancies please refer to Sacred Touch website: www.sacred-touch.co.uk/sessions
.
Welcome, I look forward to 'Awakening to the Sacred' with you!
In One Heart . . .
Love & Blessings,
Gillian
.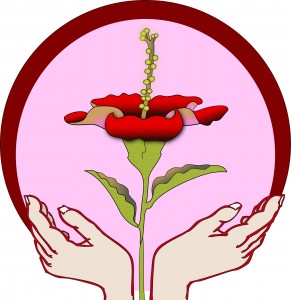 For further information please contact Gillian by email on gillian@sacred-touch.co.uk or by phone on 07913 906 343, or see www.sacred-touch.co.uk/events
I am so looking forward to sharing space with you!
Testimonials from previous events:


.

"I got so very much from the week's training.  You hold such a beautiful space for healing Gillian – you also provide space (and a safety net, if needed) for self-discovery. I really loved how you delivered each day of the course – you have a deep awareness of your subject matter, and you then created an atmosphere of love, trust, compassion and sometimes humour. Sincerity and honouring of other was palpable. Sharing in the morning circle was relatively easy as I never felt any judgement from you. " ~ Carole
.
"This retreat has changed my life. I gained a powerful cleaning of my field and body and the result is a deep joy within myself, self-confidence, a focus on what I want from life and to bring into life. There was an immense building of trust and feeling my sacredness. It allowed me to surrender and to release … I became more of that woman I truly am. I shifted from kneeling and hiding away, to standing on my own two feet and being aware of my sacredness in my heart rather than in my mind. I do feel deeply energized.  I recommend this work with Gillian highly.  It was the best I could wish for.
I want to let that sink in and work with it first, before I´ll be back for more. Bless you!

" ~ JS
.
.
"What I most appreciate about Gillian's work is her integrity and her no-nonsense approach to What Is. Combined with a real passion for what she does and deep loving compassion towards others, Gillian creates an incredibly authentic and supportive Sacred Space which invites us to reconnect with our own Truth.
Having attended the Sacred Awakening retreat on  Bute, I'm now experiencing the essence of my Truth in a way I have never before experienced it – this Fire in my belly and the Light in my heart is utterly priceless"

.
"I feel so privileged to have had this opportunity to be on Gillian's Awaken to the Sacred retreat and would highly recommend this! I loved Gillian's integrity, grounded approach and her ability to hold sacred space, even during, what seemed to me, very challenging moments. I feel I've retrieved many parts of myself & released many blocks. I feel a sense of lightness & increased awareness as never before.  I look forwards to continuing my journey & hope to be working again with Gillian VERY SOON! " ~ BHF
.
"This surely has to be the deepest training of its kind on offer. It is a privilege working with you and witnessing the way you deliver your work with love and integrity. You do push my boundaries but also hold space for me to heal and make my own discoveries. I always get so much from the sharing Circles – both listening and being able to speak my Truth. Your training comes from the heart and I value it so much. Thanks for helping me leave victimhood behind and supporting me in my quest to stand in my Power.
I have much more awareness and comfort around my sexuality; I sense it would be easier now to own what I want and equally what I don't want. Not once did I feel like a rape victim and that was huge for me – thank you. I can feel the enormous love and compassion within me and I really want to open to that; I do sense that is my true self."
.
 "Before going on the retreat I knew somewhere deep down that there were a lot of things in my life I had to do – clear out and move on, start offering sessions, but things were holding me back. I cleared a huge amount of things.  Money was the main concern when I signed up for this retreat – I felt that I had to be there – I went for it and can openly say it was the best money I have ever spent, even if it was twice the price, I would've still gone. It was challenging but I eventually allowed myself to open right up and own who I am in front of others, and to own my power. Thanks to Gillian and all the other fabulous people who held such a safe space. I would highly recommend this retreat to anyone." ~ Beata
.



"Before the retreat I had become somewhat lost amongst ill-health issues and moving home and didn't feel fully myself.  The moment I received the information about the retreat I knew this was exactly what I needed and the event and everything about it was immensely helpful, stimulating and inspiring – now I am living life so much more fully, joyously and solidly – I'm reconnected!  I've gained a huge boost to my self-confidence and have been building my life and my business since then" ~ Derby

"What I most appreciate about Gillian's work is her integrity and her no-nonsense approach to What Is. Combined with a real passion for what she does and deep loving compassion towards others, Gillian creates an incredibly authentic and 

supportive Sacred Space which invites us to reconnect with our own Truth.
Having attended the Sacred Aw

akening retreat in Bute, I'm now experiencing the essence of my Truth in a way I have never before experienced it – this Fire in my belly and the Light in my heart is utterly priceless" ~ SH
C
"The power in Gillian's work during Awaken to the Sacred, was in the way it helped me to realise how I could embody all my life experiences (yep even the sh*t ones!) and to acknowledge my whole self (yes all of me – every nook, cranny, shadow and inch!) in a much more loving and genuinely supportive way (cos now I know I'm worth it) For someone like me, at that time, to have attended such a retreat was a massive step! I can't overstate this enough…..But the space held by Gillian, is incredibly genuine, loving, supportive and safe – and I certainly can't emphasise this enough. One of the most powerful aspects for me from Awaken to the Sacred, was whilst Gillian's work is incredibly powerful – it is also very grounding. And so I left the retreat, not only with a sense of elation and freedom (and some fabulous new friends!), but also with a very real sense of my own empowerment; a sense that I am fabulous just as I am, right here, right now! It has certainly catalysed my own path to living in this world, with all its woes and joys, in a much more authentic way, which for me has been hugely supportive and absolutely invaluable" ~ SH
. .
.