About The Sacred Touch World Group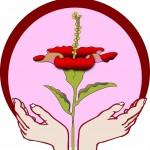 This group is facilitated by Gillian Alexander and coordinated via a Meetup site – www.meetup.com/sacred-touch-world.
Group meetings are mostly only open to members of the STW meetup group, though there are occassional social events to which members may invite guests.
This group provides a held space within which you can open to and explore who you are in a safe and supportive environment. Gillian has been teaching and facilitating training and development in various guises for more than 30 years. As facilitator, Gillian creates and holds a sacred, safe, authentic and integrous space within which you may explore your own Truth and your own Self. For me, it is all about being fully present with our experience and being in our own truth, however that presents. The group offers a unique opportunity for members to engage from whichever level of experience they come – whether you feel you are experienced or a complete novice to this type of work there is much on offer in this space, limited only by how ready you feel to know yourself more deeply.
Meetings are currently held on a monthly basis, generally on the first Friday of each month, in Glasgow, which are open to all group members and provide a great opportunity for newer members to get a feel for the group whilst also allowing those who are more experienced to explore more deeply.
In addition to these meetings, Gillian offers a range of events, most of which are unique and not offered by any other teachers or practitioners worldwide. She also occasionally hosts talks, playshops and workshops delivered by carefully chosen visiting practitioners. You can see more about the wide range of events offered on this site and also on Gillian´s site at www.sacred-touch.co.uk/events.
You are invited to take part in discussions on the message boards and come along to meetings, workshops and social gatherings. This is an opportunity for you to grow, whilst mutually supporting others to also grow. During meetings you will have the opportunity to work alone and also in pairs or in groups. When working with others we each are offered the opportunity to see ourselves through the mirror of another. Gillian is highly developed and skilled in this work and holds an unusually safe and supportive space for all those within the group whilst also providing the space and opportunity for growth, development and expansion. She artfully weaves tantra and shamanism and energy management in a way that is truly exceptional.
Meetings generally last two hours and the format is experiential, including movement, journeying, and exploration through embodiment. Some of the elements in a typical evening may include an opening meditation, breathing exercises, stretching, dancing, exercises for developing communication and intimacy skills. There is never any obligation or pressure to participate in any activity.
Gillian originally cofounded the group in June 2009, when it was the only tantra group available for open membership in Scotland.